There's no stopping the flood of leaks about the OnePlus 7 and One Plus 7 Pro launching May 14.
Now, tech leak repository Slashleaks has shared what it claims are the full technical specifications for OnePlus' upcoming flagship phones — and good lord, they sound like beasts.
SEE ALSO: OnePlus's big year ahead could help it finally leapfrog the Android worldVolume 0%00:0000:00More Videos'Game of Thrones' Season 8 Episode 3 recap – The Battle of WinterfellBob and Proma predict who will die at The Battle of Winterfell – Good Day Westeros'Avengers: Endgame' stars make emotional speeches at premiere'Game of Thrones' season 8 episode 2 recap – Winterfell preps for their biggest battle yetWorld's largest plane by wingspan lifts off into the history books'Game of Thrones' season 8 premiere recap – Everyone just met up and it's about to go downClose
Corroborating previous rumors and leaks, the spec sheets suggest the OnePlus 7 and 7 Pro will be very similar phones, but with a couple of key differences.
The OnePlus 7 is believed to have a 6.2-inch AMOLED display and Full HD+ resolution with 60Hz refresh rate. The 7 Pro, however, is said to sport a larger 6.64-inch Quad HD+ AMOLED screen with a faster 90Hz refresh rate. And even though the 7 Pro's not out yet, the display is supposed to be really good — DisplayMate gave it an "A+" rating.
Prior leaks suggest the OnePlus 7 will retain the OnePlus 6T's "teardrop" notch, but the 7 Pro will eliminate the notch by incorporating a pop-up selfie camera.
For cameras, the OnePlus 7 is likely to come with a dual-camera setup, consisting of a main camera and secondary telephoto. The main camera sensor is expected to get a bump up from 16-megapixels to 48-megapixels; it's likely the camera will use the same "pixel-binning" technology from the sensor to get better image quality at a lower resolution instead of producing a full 48-megapixel picture. The Honor View 20 uses this camera technique and it really works!View image on Twitter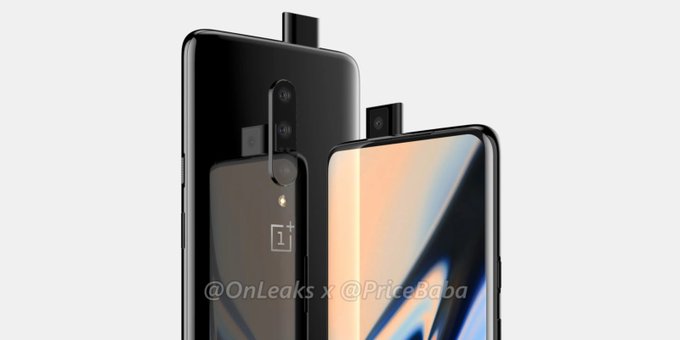 Exclusive for @AndroidCentral! Some details about the OnePlus 7 Pro:
-Quad HD+ Super AMOLED "90hz" Display
-USB 3.1
-WARP Charge at 30W, 4000mAH Battery
-Dual Speakers
-Triple Camera Setup (Wide Angle and Telephoto)
More at:https://www.androidcentral.com/oneplus-7-pro-will-feature-quad-hd-90hz-display …#OnePlus7Pro #OnePlus7
Thoughts?1,0477:35 AM – Apr 17, 2019272 people are talking about thisTwitter Ads info and privacy
In addition to the dual-cameras from the OnePlus 7, the 7 Pro is expected to have a third rear camera: an ultra-wide camera to keep pace with the ultra-wides on devices like Samsung's Galaxy S10 series and Huawei's P30 series.
The rest of the specs for the two phones are very similar as well. Both phones are expected to be powered by Qualcomm's latest Snapdragon 855 chip and run Oxygen OS, OnePlus's lightly-customized version of stock Android 9 Pie.
The smaller OnePlus 7 might come with a minimum of 6GB of RAM and the 7 Pro with 10GB of RAM (like the OnePlus 6T McLaren Edition). The OnePlus 7 is rumored to have a larger battery, though: 4,150 mAh versus 4,000 mAh on the 7 Pro and both phones will reportedly support the faster "Warp charging" introduced on the 6T McLaren Edition.
Lastly, the leaked spec sheet claims both phones will come with in-display fingerprint sensors. We weren't expecting them to return to capacitive fingerprint sensors, but we hope for everyone's sake the responsiveness of the new in-display sensor is faster on the new phones.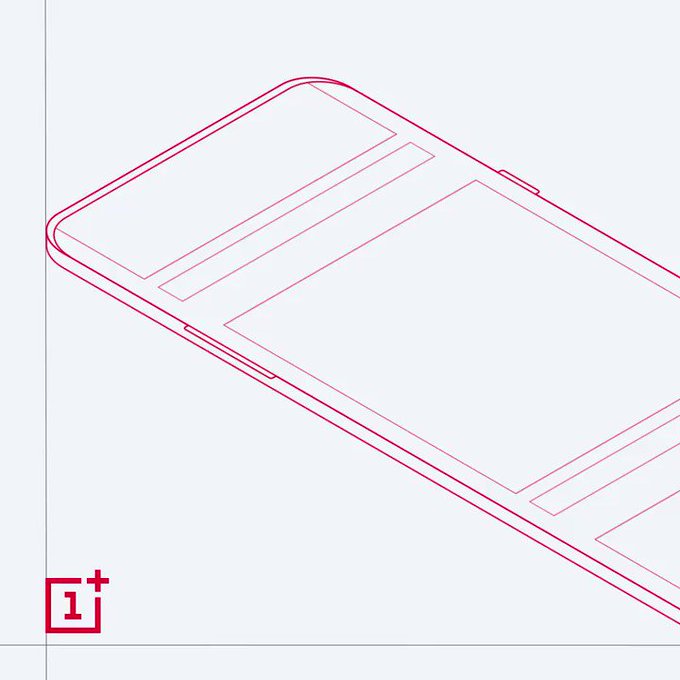 We just made your phone slower. #OnePlus7Pro https://onepl.us/launch_2019tw 7,9229:00 AM – May 1, 2019962 people are talking about thisTwitter Ads info and privacy
As always, take these leaked specs with a grain of salt. Nothing is confirmed until OnePlus makes it official. However, one thing we can be sure of is the OnePlus 7 and 7 Pro's pricing: It won't cost $2,000.
This article originally appeared on Mashable